2021 Unique Wedding Ring Box Design
Sunrise International Package Co., Ltd., established in 1983, is a leading manufacturer in the jewelry window display and jewelry packaging industry. With a rich history of over 35 years, Sunrise Package prides itself as being the preferred packaging partner for top jewelry brands worldwide.
The company specializes in the design and manufacture of jewelry boxes, ring boxes, and jewelry displays for clients from all over 33 countries, including the United States, Japan, Europe, and the Middle East. "We are not satisfied until you are; we are not successful until you are." These words express the ethos of Sunrise Package.
Keeping Up With The Latest Trends
To stay relevant in a fast-paced industry, the design team at Sunrise Package has to constantly stay on top of the emerging jewelry design and packaging trends. "By doing so, we're able to come up with our own iconic and classic package designs,'' says Ruby Chen, export sales representative at Sunrise Package.
Recognizing octagonal-shaped boxes as the latest trend in jewelry packaging, the company recently launched its own octagonal-shaped box featuring a golden hot-stamping pattern that gives the packaging a royal and elegant feel.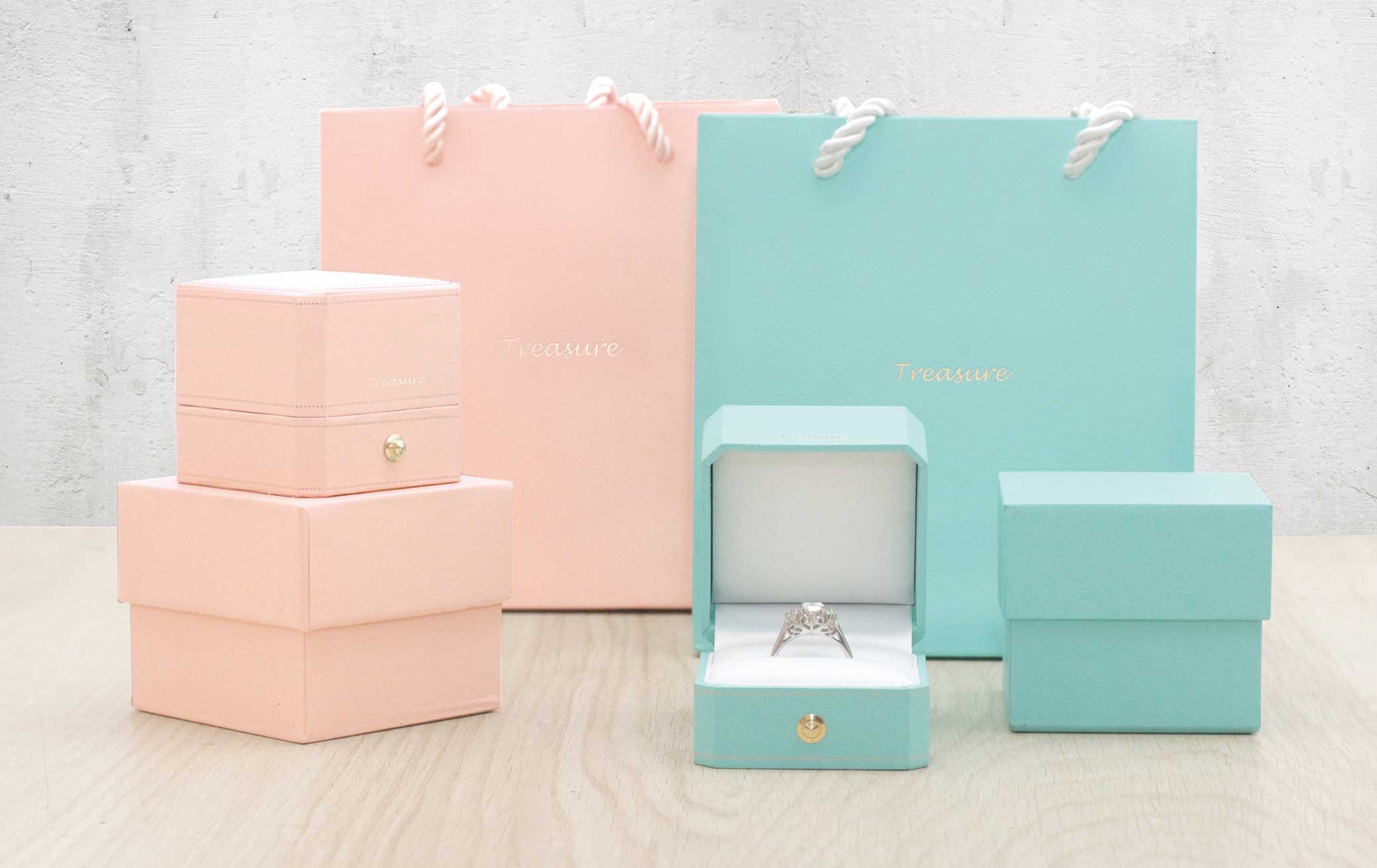 In addition, with the increased demand for sustainable packaging, the company offers paper as packaging materials. "Some of our customers also have their own designated recyclable paper material and we produce paper jewelry boxes with it."
What Kind of Products Does Sunrise Package offer?
Jewelry boxes
The company's 
Paper Carving Design LED Proposal Ring Box
 is a special find. This unique ring box lets your proposal come to light with the help of LED lighting. It's the only ring box that lets you propose in the dark, providing a romantic atmosphere.
Sunrise's best-selling jewelry box is its
 Book-Shaped Jewelry Box,
 which can be customized with your own graphic design images to enhance its uniqueness. This package is suitable for accessories, fashion jewelry, fine jewelry, which is very flexible for customers, says Ruby.
Customers can further customize their chosen jewelry box by opting for different materials to have it made from, including paper, suede, velvet, wood, plastic, and acrylic. Customers can also have their own custom inner pad to display different jewelry effectively.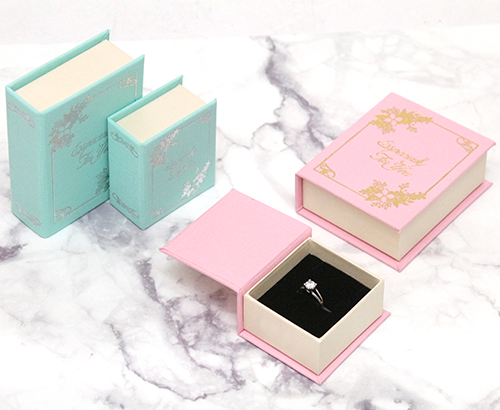 Jewelry display
For jewelry brands looking to give old displays a new look, Sunrise has a truly unique range of selections.
Sunrise ensures a fully unique experience by customizing every display unit for its customers. Customers can expect a full service from the Sunrise team,
Packaging
Packaging design is a crucial component in building a brand's image and identity. "Packaging provides customers a unique shopping experience, especially for the luxurious products," says Ruby.
Sunrise ensures that its jewelry package aligns with the customer's brand message by establishing what kind of jewelry the client sells and the price of the jewelry. Such information then informs Sunrise's recommendation for different types of packaging.
Looking Ahead
Sunrise Package has not only stayed with the times, but is setting the jewelry packaging bar high with its many unique products.
In spite of setbacks of the pandemic the company remains optimistic, says Ruby, noting that some of their customers are planning to open new stores at the end of 2020, presenting new opportunities.
Contact us
Wechat: sunrise_tw
Skype: pack.sunrise
/wp-content/uploads/2016/08/主標.png
0
0
sunrisepack
/wp-content/uploads/2016/08/主標.png
sunrisepack
2021-01-20 13:06:37
2021-05-28 13:58:46
2021 Unique Wedding Ring Box Design